Back to News
Batey Relief Alliance's founder to YALE audience: More HIV/AIDS resources for DR's extreme poor.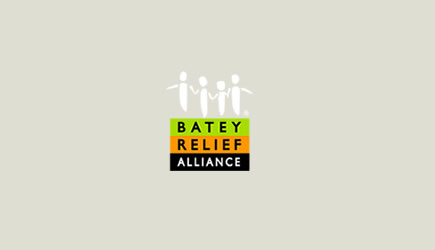 11 April, 2009
NEW HAVEN, Connecticut. – Ulrick Gaillard, founder and CEO of the Batey Relief Alliance (BRA) will address on Saturday, April 18, 2009 an audience of academicians, public health experts, students, and international aid workers and executives at the Unite For Sight's 6th annual Global Health Conference to be held at Yale University.
Gaillard will present about the humanitarian work of his organization in HIV/AIDS and its collaborative effort to educate, prevent and treat the disease inside the Dominican Republic's most vulnerable sugarcane agricultural communities known as bateyes. "In partnerships with the Dominican's Ministry of Health, United States Agency for International Development (USAID) and the Clinton's HIV/AIDS Initiative, the BRA delivers free services in testing, psychological support, healthcare, antiretroviral therapy, nutrition and microcredit loans to hundreds of impoverished batey residents infected and affected by the deadly virus," said Gaillard. But he also warned that unless adequate resources are available to continue those services, many lives will be at stake and lost.
The lecture is part of the Batey Relief Alliance's effort to promote and advocate awareness of the needs of the populations it serves, and encourage public participation in its many projects. The Batey Relief Alliance has an established humanitarian aid intervention in the Dominican Republic since 1997 and now expanding into Haiti's border regions. The organization addresses the socio-economic and health needs of children and their families severely by poverty, disease and hunger in the Caribbean and Latin America.
For more information about this release or to schedule a lecture with Ulrick Gaillard, contact the Batey Relief Alliance at bra@bkreative.net.